Happy holidays, Armpit readers. The Genius himself is back, presenting another loquacious array of words and rhymes to entertain the simpletons.
My first verbal onslaught on the brand split was so well received that I took delight in my desire to compile another. I dug deep into my vocabularic archives to really extract the words that conveyed my complex thoughts on another subject near and dear to your hearts: WWE's newest show called "205 Live."
As a cruiserweight myself, I took a keen interest in the Classic tournament. I was blown away by the mishmash of spectacular maneuvers and aerial displays by some of the finest undersized professionals in the universe. Here now I will sing my praises and criticisms as only The Genius can.
---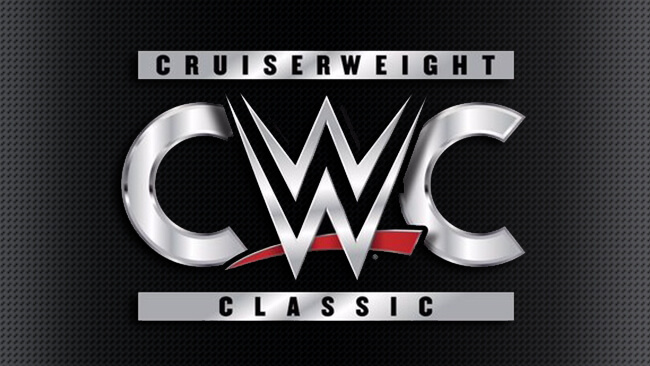 One of the highlights of the year, at least for fans like me
Was the Cruiserweight Classic tournament, it brought me so much glee
The irony of it all, is that Triple H is the man to thank for this
The man who could only pass a steroid test if he used someone else's piss
He deserves credit where due, for this idea was his brainchild
Perhaps his heat with internet wrestling fans can finally be reconciled
Metalik, Sabre Jr, Ibushi, Swann, and Alexander
Bollywoods and TJP, and a limey named Gallagher
It was a wrestling fan's delight, fast paced action galore
Where high spots are king and less is certainly not more
Nobody sold anything, and moves meant nothing
A refreshing change from the heavyweights and all their huffing and puffing
It really hit home how psychology is a lost art
Bemoaned and belittled by fans who think they're so damn smart
Still, the action was hot, the pace hurried and frantic
A more modern version of 1970s Mid-Atlantic
The tournament finale was one of the best cards of the year
It made me want to stand up and shout, "I'm here and I'm queer!"
Unfortunately, it was all downhill from there
Sabre Jr and Ibushi disappeared out of thin air
The cruiserweights on Raw have been a big disappointment
Vince still thinks small guys are a fly in his ointment
Crowds for their matches have been deader than dead
Just like how Vince always described Linda McMahon in bed
Gone are the fans in Orlando who brought those matches to life
Instead we get poorly written segments with Triple H's wife
It's now a collection of high spots that get a few ooh's and ahh's
Reminds me of the crowd reaction when Kevin Nash was Oz
Cruiserweight matches are now completely devoid of heat
Fans would rather see Lana so they can beat their precious meat
The choice of talent is suspect, with guys like TJP
He looks like a little kid who barely comes up to my knee
Brian Kendrick is good, and his music says he's a 'man with a plan'
But what he really needs is 30 extra pounds and a big bottle of spray tan
Where's Neville? Where's Aries? Where's Ibushi and Zayn?
And what's with the ring ropes; has Vince gone totally insane?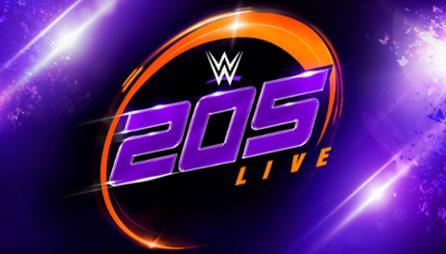 Now they've given us 205 Live, exclusively on the network
Taping after SmackDown, when kids have to do homework
The crowds are dead and gone, walking out in droves
It's too late for the masses, they all just want to go home
Why not tape BEFORE SmackDown, when the crowd is hot and rabid?
Is making stupid mistakes now something Vince does out of habit?
These guys need all the help they can get; they're built like toothpicks
And have you seen some of their ring outfits? Talk about indy-riffic
It's really such a shame, because they have so much potential
Especially Austin Aries; he comes off as so Presidential
With his look and poise, he's like a mini Randy Savage
Same face and same talent, without all the baggage
My only fear is Vince; I'm afraid he'll pull the plug
He's always buried small guys in favor of big, fat slugs
I hope he exercises patience and gives this time to work
He needs to follow my advice and stop being such a jerk
The biggest draw in combat sports is a cruiserweight named McGregor
That alone should prove to Vince that they're not just ham-and-eggers
I'll keep an open mind, eager to watch it unfold
It's still too soon to say how this story will be told
In the meantime I'll enjoy the high spots and athleticism
Sure beats watching Shane and Stephanie with their obvious nepotism
Seeing the cruiserweights fail would truly be something to mourn
But if all else fails, shut off the network and just watch p*rn
Disclaimer: Lanny Poffo didn't really write this. The Armpit did. But we know it's what Lanny would say.