A Wrestling Fan's Ultimate Guide to Cutting the Cord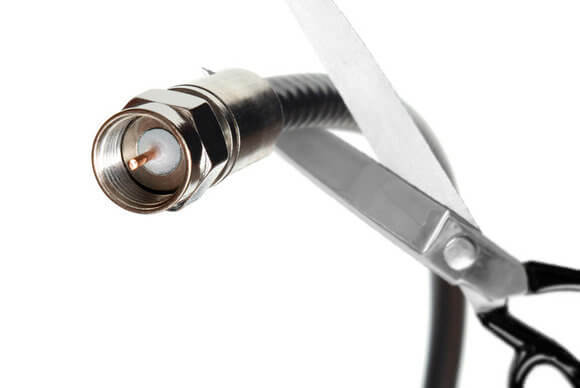 Wrestling fans rejoice. I'm going to show you exactly how to cancel cable and STILL watch all the wrestling you need. By cutting the cord, you can save thousands of dollars these next few years. Thank me later.
If you're still paying for cable, then Chris Jericho would call you a "stupid idiot" and add you to his list. There's really no reason for it, and it's about time you told your cable company to "Suck It," flipped them the bird, and stunned their asses into bankruptcy.
NOTE: This article will NOT cover how to illegally watch wrestling. We can't, and don't, endorse doing that. There are several websites that pirate all the major wrestling shows for free, and if you want to do that, that's on you to learn how. We don't recommend you do that.
I cut the cord three years ago this month, and haven't looked back since. I've still been able to watch whatever I want, without paying those outrageous monthly cable fees. Still, the BEST feeling of all was telling Comcast I no longer need their cable services. They actually sounded butt hurt on the phone, and this gave me immense pleasure after all the Hell they put me through and all the money they ripped off of me.
Potential Savings
You might be paying almost $200 a month for internet, home phone, and cable. And that may not even include premium channels like HBO, Showtime, or whatever. Absolutely ridiculous.
You can easily cut your bill in half, or more, by paying for nothing more than high speed internet. You won't miss cable whatsoever. Home phone? Get an Ooma, which is a VoIP service that runs through the internet, and your home phone may cost you only about $5 a month. Some of you don't even need home phone at all!
Do the math. Since cutting the cord three years ago, I've saved $100 a month. That's $3,600 in my pocket instead of Comcast's pocket.
Here's how to do it.
ASSUMPTION: You have high speed internet, including a good modem, a powerful router, and a solid connection that allows you to stream content on your television, cell phone, tablet, and computer.
To save even more money, buy your own modem instead of renting it from your internet service provider. It'll pay for itself in under a year.
STEP #1: CHOOSE YOUR STREAMING DEVICE
This is where it gets fun.
Who needs cable when there are devices like Roku, Apple TV, and Amazon Fire that allow you to stream thousands of free channels/apps.
Better yet, there are newer models of smart TVs that have this same access, so some of you won't even need a streaming device. But if your TV is slightly older, or if you just want better functionality, a streaming device is the way to go.
And some of them are dirt cheap! Here are your options: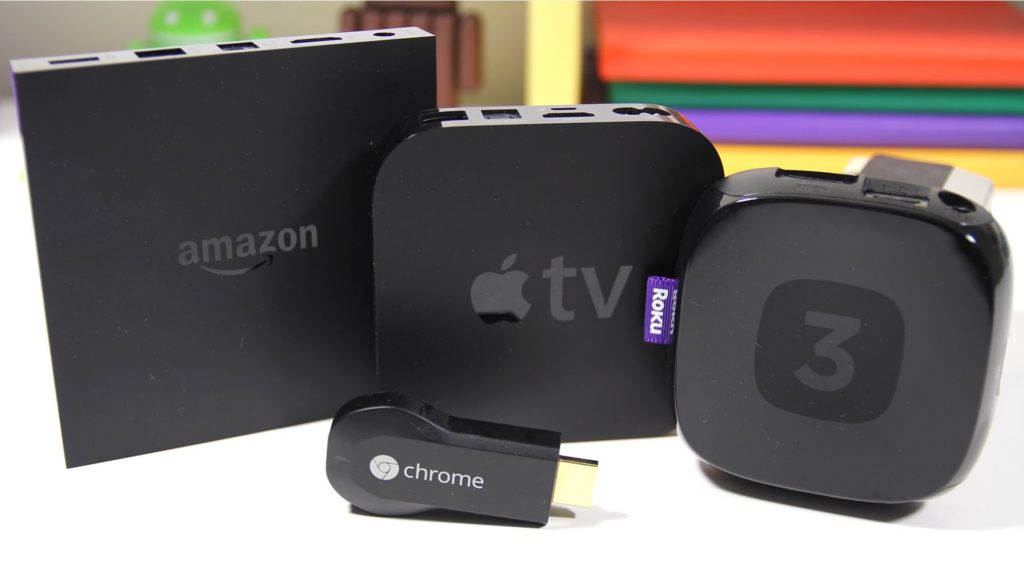 Streamers
Roku: I strongly recommend Roku, which I have on all three of my televisions. For pure functionality, it can't be beat. And there are enough options to where you can get everything you need for just $30 or less. You can pay more for upgraded models, but even the cheapest device has everything.
The Roku Stick or Roku Express range from $30 to $50 and are so damn easy to use. It's the size of your finger, and you plug it in to your HDTV's HDMI port. Presto, instant access to thousands of channels. Comes with a remote control, HDMI cable, and power adapter. You're all set.
You can find them even cheaper on Craigslist and eBay. In some cities you can get one for just $20.
No HDTV? No problem. The Roku Express+ comes with A/V cables for older TVs.
These Rokus sit behind your TV and are completely invisible from view. Can't beat it.
The Roku 1, 2, 3, or 4 are small boxes that cost anywhere from $50 to $100. The cheaper Rokus mentioned above (Stick and Express) offer the same channels the upgraded models do. So why should you buy a more expensive model? You shouldn't. But if you can afford it, there are reasons why you might.
For one, some of them have a USB port. I like this, because I can put large video files on my USB drive and stick them in the box, and watch movies or whatever else is on the USB drive (pictures, etc).
Second, some of them have remote controls with a headphone jack. So if I want to watch wrestling while my guest wants complete silence, I can plug in my headphone and only I will hear the audio.
Third, some of them offer 4k video. I don't have a 4k TV yet, and most content on TV isn't in 4k, but eventually it will in several years. If that's important to you, go for it.
But again, my Roku stick provides stunning quality, even on a 720p HDTV. No complaints at all.
These Roku models are also readily available on eBay and Craigslist. I scored a killer Roku 2 for just $20, which is more than half off the retail price.
If you're looking for a new TV, there are Roku TVs (like this one) with the Roku functionality built in. But it limits your options when searching for the best TVs at the best price, so this may not be the best option.
The Rokus connect to your WiFi network, but for my main TV, I plug my Ethernet cable directly into the Roku 3 box for a wired connection, which is best. But my wireless Rokus work just fine, so a wired connection isn't necessary.
The Rokus are also very portable. If you're traveling somewhere, just take it with you, connect to WiFi, and you're up and running.
You'll need to create a Roku account (free), and then add all the channels you need. WWE Network, Netflix, Hulu, whatever. Just click and add, and your Roku will update.
Amazon Fire TV: This works much like the Roku, with the Fire TV Stick ($40) being Amazon's version of the Roku Stick and Express. Amazon Fire TV ($90) is like the Roku boxes, with 4K Ultra HD capability. And also the Fire TV Gaming Edition ($130) that streams as well as plays games.
My neighbor has Fire TV and it's as good an option as any other. And as with Roku, you can find them cheaper on Craigslist, OfferUp, and eBay.
Apple TV: I'm not a fan of Apple products, but if you are, and if you have an iPhone or iPad, the Apple TV box ($150-$200) might be right for you. Personally, that's way too much money to spend, in my opinion. It has all the apps you need, but so does the Roku Stick or Fire TV stick for a fraction of the price.
Android TV: The Mi Box ($80) works much like the other streamers listed here, with 4K quality to boot. However, I've read reviews that aren't kind to Android TV's interface and offerings. If you're going to spend the money, it makes little sense to go with this over the Roku or Fire TV.

Game Consoles
I've not played video games since the Nintendo in the late 80s, so I know nothing about today's video game consoles. But many of you do, so if you already have one of these or plan on getting one, these make all the sense in the world.
The Xbox One and Xbox 360 both have access to most or all of the apps you'll need to watch wrestling without cable. So do the PlayStation 3 and 4, with PlayStation TV. I've never used any of these and can't speak to them, but any of them will do the job if you wish to cancel cable.
Smart TVs
A ton of smart TVs are fully equipped to add the major apps and channels required to watch wrestling. If your TV is within 3 years old, or if you plan on buying a new one, you might already have everything you need without having to buy something new.
There's no way I'm going to list all the brands that offer smart TVs, because it changes constantly. This is pretty self explanatory. Anything new that you buy will do the trick, and if you have a recent TV, check the manual to see if it's sufficient.
Still, even if you have a smart TV, you might still want a streaming device. My Samsung is a smart TV and I still use a Roku Stick, because it's faster, has far more apps available, and it's portable. I also have multiple TVs, not all of which are smart, so streamers are a necessity.
But if all you have is one TV, and all you care about is WWE Network and a couple others like Hulu and Netflix, this is a suitable option.
Mobile Devices
For those of you who don't care about watching wrestling on a television, and you're okay with watching it on your phone or tablet, you can stick to your mobile devices and watch everything we list below.
Apple and Android make it easy to download apps like WWE Network and New Japan World from iTunes or Google Play Store. Of course, even if you plan on watching wrestling on your big screen TV, it's still necessary to have all these apps on your mobile devices anyway.
There's no way I'd ever limit myself to watching wrestling on a small screen like a phone or tablet, but that's just me. If you feel differently, you'll save even more money.
Computer
Using your desktop computer or laptop as a streaming device is actually a very good idea if your living situation allows for it.
Obviously your PC can do almost anything, so watching wrestling there isn't the problem. Casting it to your TV is the only obstacle. And it's only an obstacle if you insist on watching wrestling on a TV. If your monitor is enough for you, you're good.
Otherwise you'll either need a Chromecast (see next section) or cable (HDMI, VGA, A/V, VGA) connecting your PC to your TV. And using a cable only works if your PC is located next to your TV.
My desktop PC sits right next to my 60" TV. So I've got my computer connected to a regular monitor with a DVI cable, and also connected to my TV with an HDMI cable. So if I'm ever watching something on my PC that I want on the big screen, I simply change the input on my TV and presto, done. But if you have a laptop, that probably wouldn't work as easily.
(OPTIONAL) STEP #2: GOOGLE CHROMECAST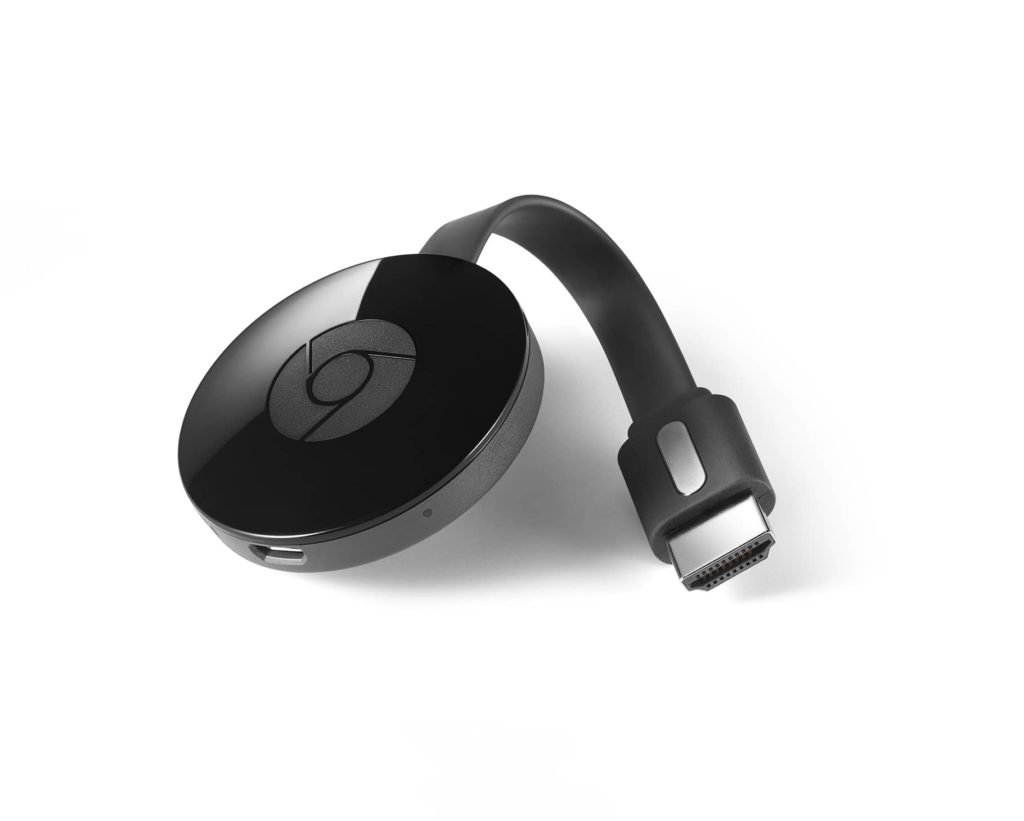 Some of you may only want a Chromecast INSTEAD of a streaming device, because it's only about $20-$40. Some of you may not need a Chromecast at all (I don't). And some of you may want both a Chromecast AND a streaming device.
Which is best for you? Read on.
Chromecast is like the other streaming devices, except instead of controlling everything through a remote control with a nice user interface, it lets you open the apps on another device (phone, tablet, PC) and then you mirror that app to your TV using a Chromecast.
For example, you open Netflix on your phone and then cast it to your TV. Since Chromecast works with Netflix, it will easily play on TV whatever is on your phone.
This would've been great when the WWE Network started, except Chromecast did NOT work with the WWE Network until February of 2017. Until then, there was no native WWE app on the Chromecast, so you couldn't beam it from the app on your phone.  But now you can.  We had to update this article to reflect that, because when it was originally written, Chromecast still didn't have a native WWE Network app.
Chromecast also allows you to mirror your Chrome browser on TV. So instead of using your WWE app, you could also go to WWE.com on your Chrome browser and then cast it to the TV.
However, you may experience some delays and buffering doing it this way. You're better off using a streaming device like Roku or Fire TV if you want the WWE Network.
On the other hand, if you just want to view whatever is on your phone's browser or your computer's browser, or if all you care about is the WWE Network and nothing else, a Chromecast will do. Its main benefit is that screen casting, which may come in handy for non-WWE wrestling (read on).
Some streaming devices do offer screen casting, but my experiences haven't been good. Roku offers it, but it has never worked well for me as well as a Chromecast does (I owned a Chromecast before it broke). But since Roku offers what I need, I really don't need to cast my screen anymore.
The main selling point of the Chromecast has always been its low price point. But the Roku stick and Fire Stick have made that a moot point, because it's almost the same price and they work much better.
STEP #3: Find Your Favorite Wrestling Programs
Now comes the important part: how to find your favorite wrestling programs online for free.
You've got your high speed connection and your streaming device of choice. Where to find all this great wrestling content? We'll tell you.
Let's go through all the major worldwide promotions, one by one. For each one, we'll tell you where to find their wrestling shows, and how much it will cost (if anything).
World Wrestling Entertainment (WWE)
WWE is, by far, the largest wrestling promotion in the world. As such, they offer the most content, and they are able to do so at ridiculously cheap prices.
Obviously the WWE Network is the best place to access WWE content. Accessing the WWE Network is a piece of cake with a streaming device, as you just add the channel/app, sign up for the network, and log in.
Your smart TV may also have access to the network. And of course your phone, tablet, and PC can get it as well. Odds are, if you're reading this, you know exactly how to do all that.
The WWE Network currently costs $9.99, which is such a tremendous bargain that I still can't believe they charge so little. They really should be charging a lot more considering all the content that's offered.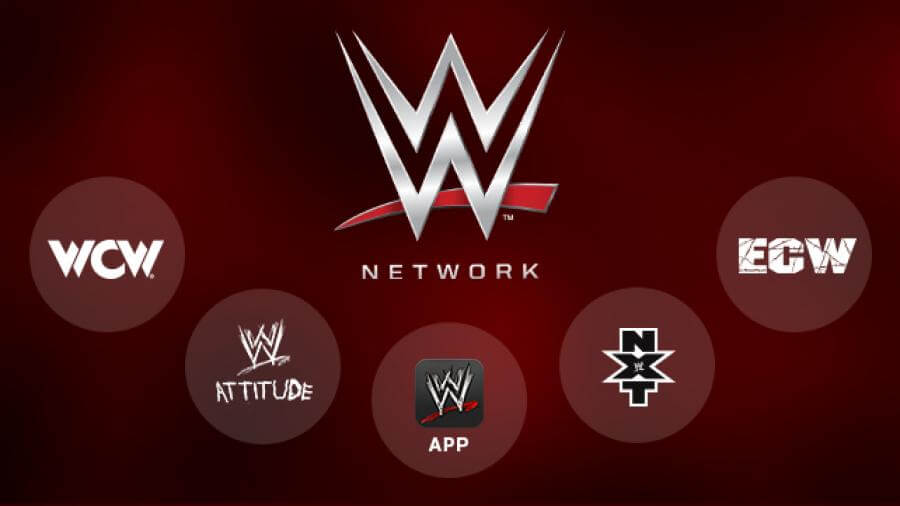 Pay-Per-View Events: The WWE Network will allow you to watch all their PPV shows, past and present, either live or on-demand. This includes WrestleMania, Royal Rumble, SummerSlam, Survivor Series, and all the other major shows.
They also have every old WCW and ECW PPV on demand, plus huge collections of WCW's video library (every Monday Nitro), ECW's TV shows, NWA's Saturday TBS show from the '80s, almost every Raw and SmackDown (current shows don't get posted until a month after they air on USA Network), NXT, 205 Live, specials like the Cruiserweight Classic and UK Championship Tournament, older territories like AWA, WCCW, and SMW, and tons of collections and special programs and documentaries.
Raw and SmackDown: If you cancel cable and want to save as much money as possible, the one drawback is you probably can't watch Raw and SmackDown live for free.
No problem, just watch them on Yahoo View or Hulu the next morning!
Yahoo View airs the free content that used to air for free on Hulu. Raw will be posted Tuesday mornings, and best of all, it's edited down to 90 minutes. This cuts all the crap out, leaving only the marquee angles and matches. SmackDown, because it's only two hours, is shown in its entirety.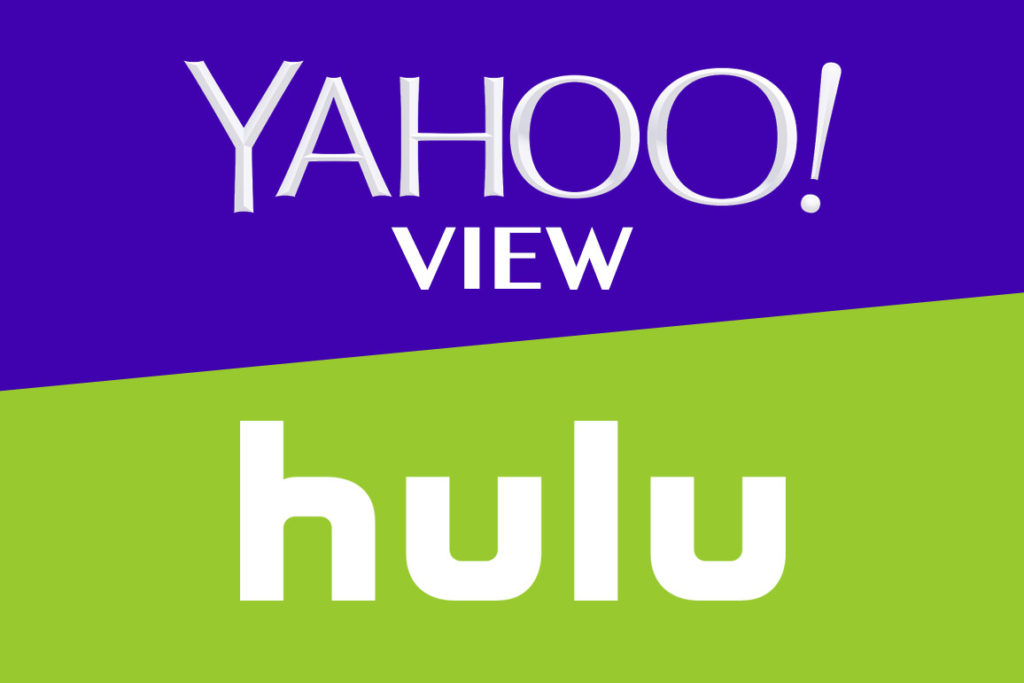 The only problem is there's no Yahoo View app on the streaming devices, so it's not easy to watch it on your big screen TV. So while it's easy to watch Raw and SmackDown for free on your phone, tablet, or PC, it will require a Chromecast to cast your browser to your TV. Or a wired connection from your device to your TV.
Unless, of course, you have a Hulu subscription.
There are Hulu apps on all the streaming devices, so you can easily watch Raw and SmackDown on your big screen TV. But… Hulu costs money. We're looking for FREE, remember?
Still, if you insist on watching Raw and SmackDown on your big screen TV and don't want to spend a measly $20 for a Chromecast or $5 for an HDMI cable, then go ahead and pay Hulu $7.99 a month (with commercials) or $11.99 a month (without commercials).
As an added benefit, if you watch regular TV, Hulu has a ton of popular network shows you can watch as well. For you, it might be worth it. And $8 a month is way better than $100+ a month for cable.
I dated a girl once who came over and logged into her Hulu account on my TV. We dated for two weeks. She never logged out, and I was able to access her account and watch Raw and SmackDown for two years thanks to her. She finally canceled it, as one day I couldn't log in anymore.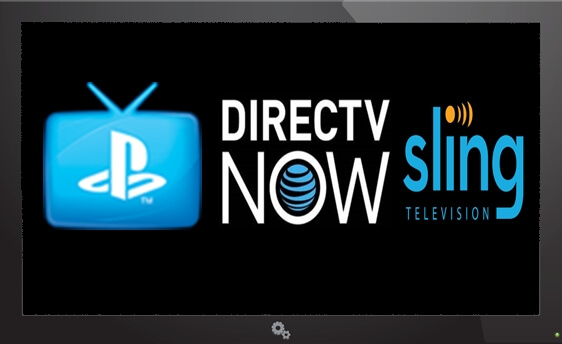 Sling TV is a service that offers certain cable channels for much cheaper than cable does. You then access the Sling app on your streaming device, phone, tablet, or PC. Sling's "Blue" package offers the USA Network for $25 a month, among dozens of other channels.
$25 is a lot cheaper than cable, but more expensive than Hulu. And even Hulu is still $8 a month. I like FREE. But if you're a major cable watcher, Sling is an option and it's another way to watch Raw and SmackDown. Also, Sling airs it live, which Yahoo View and Hulu do not.
PlayStation Vue works just like Sling TV. Their cheapest package is "Access" for $40 and includes the USA Network. PS Vue can be added to any of your devices, so it's just a matter of how much you want to pay. And, like with Sling TV, you can watch Raw and SmackDown live.
DirecTV NOW is a recent competitor to Sling and PS Vue. It works in a similar way, and since DirecTV is a cable company, they offer competitive rates. Their "Live a Little" package includes the USA Network and costs $35 a month. DirecTV NOW is available on most streaming devices.
Due to contractual obligations with the USA Network, the WWE Network does not air current Raw and SmackDown episodes until one month after they air. I can wait overnight to see those shows; I CANNOT wait one month. So this isn't really an option.
NXT and 205 Live: These both air live and on-demand on the WWE Network. Case closed.
Yahoo View and Hulu also have NXT and 205 Live, so if you choose not to get the WWE Network, you can still watch those shows there. So again, if your goal is 100% FREE, Yahoo View is the place to go. But the WWE Network is so cheap that you really all should subscribe to it, and if so then it's easy to watch NXT and 205 Live.
NXT Takeover: As noted, NXT and 205 Live are both available live and on demand on the WWE Network, and the following morning on Yahoo View and Hulu. The major NXT Takeover shows, however, are only on the WWE Network. The Cruiserweight Classic, one of the highlights of 2016, is also only on the WWE Network.
Total Divas: I doubt many of you watch this show, which airs on the E! network. If you want to watch it live, I guess you'll need Sling TV or PS Vue. But seriously, even hardcore wrestling fans don't watch this show. If you must watch it, it's on Yahoo View (free) and Hulu the following day, and once each season is done, it's on the WWE Network.

New Japan Pro Wrestling
New Japan Pro Wrestling offers the best wrestling product in the world when it comes to pure match quality. Fortunately, it's also perhaps the easiest promotion to watch online for free.
New Japan World: If you want the cream of the crop service, New Japan World is their version of the WWE Network, and also costs $9.99 a month. You'll have access to their live shows and archived content, with the many of the current major shows in English commentary.
So what's the problem? For one, $9.99 isn't free. Secondly, the app is an enormous chore to navigate through if you don't speak Japanese. Third, and most importantly, there's no New Japan World app for the Roku or other streamer yet. So you're limited to watching it on a mobile device or PC unless you cast it to your TV using a Chromecast or wired connection.
Your better, and free, option is Dailymotion.
Dailymotion: Virtually every major New Japan show is available within days, for free, on Dailymotion. Every great match the company puts out, dating back years, is on there as well. Sometimes they're in English, sometimes they're in Japanese, and most of the time it's both. Just type in the search box the keywords you're looking for (for example: "Okada omega") and you'll get your results.
Best of all, there's a Dailymotion app for all streamers, gaming consoles, and most modern smart TVs. So you can watch all these directly on your big screen TV, with great quality. When we post our Greatest Matches Ever series, almost all of the New Japan matches are posted via Dailymotion.
The only drawback is they won't be live. But "live" in Japan is usually during sleeping hours in America, so who cares. I'll gladly watch it a day or two later for free.
YouTube: Same as Dailymotion above, but far less New Japan content is available on YouTube compared to Dailymotion.
New Japan on AXS TV: If you prefer hearing Jim Ross's voice calling New Japan matches, and don't mind the several week delay (AXS airs New Japan matches long after they take place), New Japan airs on AXS TV. But… we have no cable. So how can we access AXS TV?
On Sling and DirecTV NOW, that's where. You'll have to pay $20 a month for Sling's "Orange" package, which has AXS TV. DirecTV NOW's "Live a Little" package also has AXS TV and costs $35 a month. If you're cool with that, have a ball.
But I ain't cool with that. Dailymotion is $0 a month and I'm perfectly okay with either Japanese commentary or Kevin Kelly's commentary. Hell, even New Japan World is cheaper than Sling TV or DirecTV NOW.
But Dailymotion is cheaper than New Japan World, so just use that. Now, if New Japan wants to get a clue and actually create an app for the Roku and other streaming devices, and have someone who speaks English build the interface, I might consider it. Until then, it's Dailymotion all the way.
Ring of Honor (ROH)
ROH airs all over parts of the country in syndication, usually on free, over the air channels. Lovely.
But what about those of us who don't get ROH where we live? Or those of us with TVs that don't have strong antennae? Luckily, it's super easy for us to watch ROH.
Fite TV: The Fite TV app is free and can be downloaded to your mobile device or PC. It airs current ROH TV shows, as well as several weeks' worth of archived TV shows. Best of all, Fite TV integrates seamlessly with Roku and other streaming devices. Add the Fite TV app to your streaming device, then open the app on your mobile device or PC. Just cast it via the native app and you're done. Perfect quality too.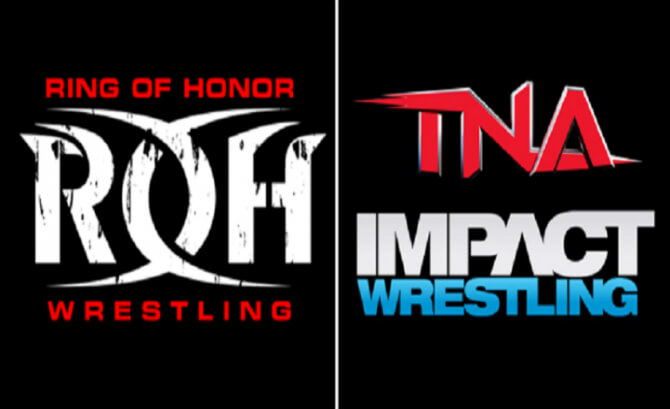 Fite TV also has the ROH PPV shows. They're not free, of course, but they wouldn't be free even if you had cable, so no money lost there.
Fight Network: ROH also airs on the Fight Network, for those of you who live in Canada.
ROHwrestling.com: The ROH website also airs their TV shows for free. You can watch it there, or cast it to your TV using your Chromecast or wired connection. No excuses!
TNA Impact Wrestling
TNA Impact is even easier to watch than ROH.
The easiest way is on Dailymotion, where TNA themselves have their own Dailymotion channel and post the episode of Impact Wrestling the day after it airs on cable. Totally free, totally HD quality, and totally viewable on any device with ease.  TNA's PPVs air on Fite TV, but obviously not for free.
Pop TV's website also posts it for free, but currently it's a few weeks behind.
If you insist on watching TNA live, Pop TV is part of PlayStation Vue's "Access" package (which also includes USA Network) for $40 a month. Sling TV and DirecTV NOW do not yet offer Pop TV as of this writing.
TNA is also on the Fight Network in Canada.

CMLL
CMLL airs their shows live online, but that's in a state of flux as far as whether you can access it in the US or not. You can try on CMLL's YouTube channel, where I've never had a problem watching it later on, but never tried watching it live.
You can also view CMLL episodes at the luchablog.
Galavision airs a 1-hour version of the CMLL show, and Galavision is in Sling TV's "Best of Spanish TV" package ($10 a month), and also DirecTV NOW's "Live a Little" package for $35 a month. Their full 2-hour show airs on LATV in the US, but I've not seen that in any streaming package yet.
CMLL also airs on the Fight Network in Canada.
Lucha Underground
Lucha Underground is the only promotion that airs in America in which current episodes cannot legally be viewed for free anywhere that we're aware of. However, their first two seasons are available on Netflix as of mid March 2017, and the third season will probably air eventually.
Still, Lucha Underground posts a lot of their content for free on El Rey's YouTube channel, like the Rey Myserio vs Prince Puma (Ricochet) classic from 2016.
If you absolutely must watch current Lucha Underground, the El Rey Network on Sling TV's "Orange" package for $30 a month, as well as fuboTV (available on most streaming devices) for $10 a month. DirecTV NOW has it on their "Gotta Have It" package for a whopping $70 a month. It's not currently on PS Vue, although it probably will be eventually.
Keep in mind the future of Lucha Underground is very much in doubt. It's not something I'd pay a monthly fee to watch, that's for sure. Most everything you need is on YouTube.
AAA
AAA has TV in Mexico, but not in the US. But like Lucha Underground, they post most of their content for free on their YouTube channel.
Other Promotions
The promotions listed here are not available on American cable TV, so you wouldn't get them anyway even if you kept cable. But since you have all this money you'll be saving by cutting the cord, here's where you might want to spend some of it to watch other wrestling promotions throughout the world.
FloSlam: FloSlam is a streaming service much like the WWE Network, but instead airs independent promotions. Because there's no huge corporation behind it, and because they have deals with so many promotions, the cost is a bit on the high side at $20 a month, or $150 a year.
A FloSlam subscription, which can be streamed on any of the devices listed in this article, gets you everything on WWNLive, plus Evolve, Shine, FIP, Over the Top, House of Hardcore, and more to come.
Fite TV: We mentioned Fite TV several times in this article, as it's a free app with plenty of free content. If you pay, you can see PPV events from ROH, WWNetwork, TNA, Evolve, and other indies. They also have ICW, which is expected to start on the WWE Network soon as well.
DDT: The DDT promotion in Japan just launched its own streaming service for $7.99 a month. It's available on their website, which you can cast to your TV.
ICW: As noted, ICW is on the Fite TV app, but they also have their own streaming service as well for $6.99 a month. You'll have access to hundreds of hours of video on demand, on almost any device. Also expect it soon on the WWE Network.
PWG: PWG is one of the best promotions in the world, offering incredible matches on shows in LA that sell out in minutes. Currently their content is only available on DVDs.
Progress: WWE Network may air Progress soon, but until then, they offer a streaming service for $7.49 a month.
Revolution Pro: RevPro is also one of the top promotions in the world in terms of match quality. They have a streaming service for $8.49 a month, although this year it wouldn't surprise me to see them on another streaming service like FloSlam or WWE Network.
WCPW: What Culture Pro Wrestling is well funded and airs their shows for free on their YouTube channel. They've had big names wrestle there in the past, like Kurt Angle, Cody Rhodes, and many of the top indie stars today.

BONUS
Rasslin is a GREAT channel on Roku (and only Roku) that airs 24/7 classic footage of 70s, 80s, and 90s wrestling from World Class Championship Wrestling, Memphis, and more. The quality isn't the best, but it's free so enjoy it before WWE forces them to take it down.
SUMMARY
We covered a lot here, so let's summarize what you need to do to cut the cord, cancel cable, and still watch all the wrestling you need:
STEP 1: Choose Your Streaming Device
Streamers: Roku, Amazon Fire TV, Apple TV, or Mi Box
Gaming Consoles: Xbox One, Xbox 360, PlayStations 3 or 4
Smart TVs: Most smart TVs sold today offer all the streaming channels you need.
Mobile Devices: Your cell phone or tablet can easily provide everything you need.
Computer: You can also watch everything on your desktop PC or laptop.
(OPTIONAL) STEP 2: Cast Your Screen
Google Chromecast will cast almost anything from your mobile device or computer to your TV.
STEP 3: Find Your Favorite Wrestling Programs
WWE Network for all WWE PPVs past and present, NXT, 205 Live, classic content from WCW, ECW, SMW, WCCW, AWA, and more, and TONS of other programming.
Yahoo View (free) or Hulu (paid) for next-day viewing of Raw, SmackDown, NXT, 205 Live, and Total Divas.
Sling TV, PlayStation Vue, or DirecTV NOW offer smaller packages of certain cable channels live and on-demand at much cheaper rates than regular cable.
New Japan World for all your New Japan Pro Wrestling needs.
Dailymotion and YouTube offer free content from New Japan, TNA, CMLL, Lucha Underground, AAA, WCPW, and even some WWE, among others.
Fite TV for free ROH TV shows and other content, plus PPVs from TNA, ROH, and other indie promotions.
FloSlam is a paid subscription service offering tons of indie shows from the UK and US, with a growing list.
Fight Network in Canada offers ROH, TNA, CMLL, and others.
Several promotions offer their own streaming services, including DDT, Progress, Revolution Pro, and ICW.
So there you have it. With this guide, you should no longer need to ever pay full price for cable ever again. Depending on your needs, you may not even have to pay any price at all.
As a minimum, we suggest the WWE Network for everyone, as it's truly a bargain. If you live with other wrestling fans, maybe you can split the cost or borrow each other's streaming devices. Whatever the case, there's no longer any more excuses to keep paying for all those cable channels you never watch.
Cut the cord TODAY! And please spread the word.