Date: unknown
Location: unknown
Source: Wrestling Observer Live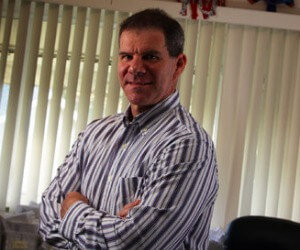 Dave Meltzer told this story on his Wrestling Observer Live radio show. Dave was at the NATPE convention (where TV shows go once a year to sell their shows to networks and such) and saw former Wonder Years star Jason Hervey walking in the aisle. Hervey is a very famous wrestling fan, and he was responsible for Eric Bischoff becoming head of WCW and for TNA getting funding with HealthSouth in 2002. Dave saw Jason and greeted him. Jason knew who he was, but acted like he didn't. Jason, a former (and probably current) Observer reader, pointed at Dave and pretended like he remembered him but didn't know his name. Dave said it was so obvious he was faking. Finally Jason remembered Dave's name and was like, "Oh yeah, I'm so done with the wrestling thing," like it was beneath him and he hadn't followed it in years.
So that night, or maybe the night after, WCW had a show. Dave was backstage and saw… Jason Hervey. The same Jason who said he was "done" with wrestling was right there at a WRESTLING show. Jason's a great actor, but like most Hollywood types (and wrestling types, for that matter), he's probably full of it.