STAMFORD, CT – Green Party presidential candidate Jill Stein has demanded a recount of the world title reigns held by Ric Flair and John Cena, said her spokesperson Thursday afternoon. World Wrestling Entertainment (WWE) must legally oblige with Stein's request per Connecticut state law once Stein pays $500,000 to begin the legal process.
The actual number of title reigns held by both wrestlers has been the subject of debate for many years, and is expected to become part of WWE storylines again when Cena returns in December to resume his feud with WWE champion AJ Styles.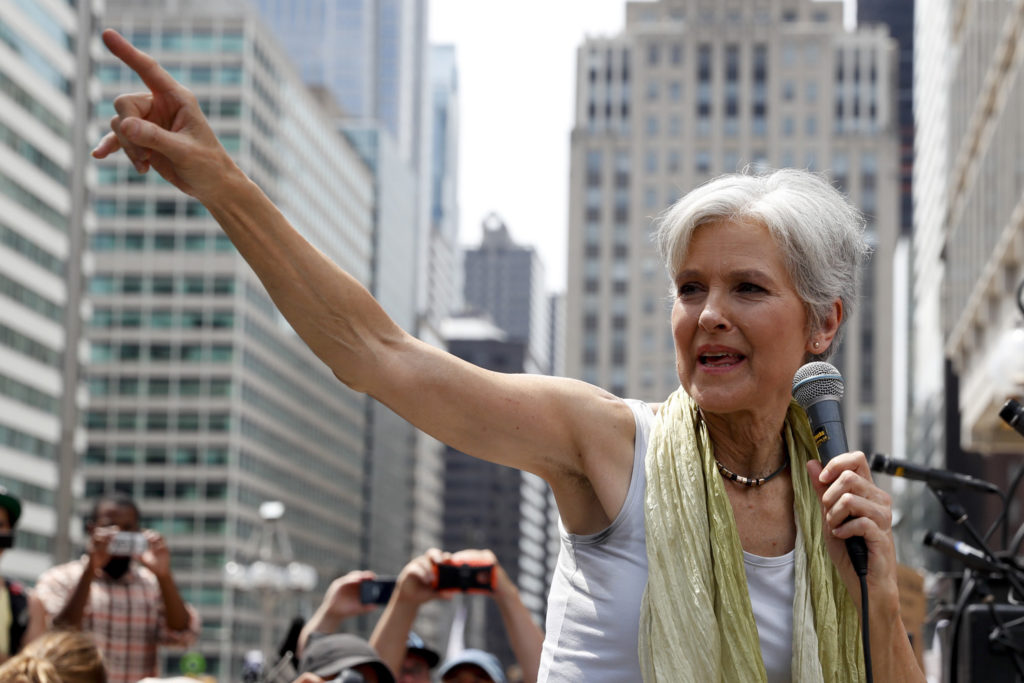 The news follows Stein's recent recount efforts in several swing states following the Presidential election, in which her attempts to net more votes for Hillary Clinton actually backfired and ended up netting more votes for President-elect Donald Trump instead. It also uncovered Democratic voter fraud that had previously gone unreported.
"It's an attempt to save face," said wrestling historian Mike Chapman. "Jill Stein became a national joke and embarrassment when her recount backfired and only legitimized Trump's win further. With this world title thing, she might actually get some much needed credibility back."
Chapman, who has followed Flair's career since the 1970s, believes there's ample evidence Flair held the title more than the 16 times heavily promoted on television.
"There's that time in Puerto Rico with Jack Veneno. And then that secret title switch overseas with Harley Race. And then the loss to Fujinami at the WCW/New Japan Supershow in '91. You could argue it's up to like 24 or 25 times," he continued.
The real number is newsworthy, because Cena will attempt to win the WWE title for the 16th time in 2017, thus tying Flair's record. But if the record is proven to be higher, it could affect WWE storyline plans.
"I suppose if Stein proves her point, WWE could drop their storyline," said Dave Meltzer, who writes the weekly Wrestling Observer Newsletter. "But it's more likely that even if the recount changes the number, WWE will just ignore it and do their storyline anyway."
In other words, Stein could be embarrassed yet again.
For his part, Flair has publicly supported the idea of Cena tying and eventually breaking his record. But close friends of his say that privately Flair is singing a different tune.
"He so badly wants to hold onto his record," confessed Conrad Thompson, Flair's friend and co-host of the Ric Flair Podcast. "Don't believe what he says in public; he's BADLY hoping this recount nets him more title wins."
At what lengths would Flair go to in order to protect his legacy?
"He'd make the ultimate sacrifice," continued Thompson. "Yes… he'd give Jill Stein a ride on Space Mountain if that's what it takes."
But legal experts say the recount results do not lie in Stein's hands, just as they didn't for the Presidential election results.
"Stein can ride Space Mountain as many times as she wants, until Ric's schlong falls off," said WWE attorney Jerry McDevitt. "But it still won't change the results of the recount that we're doing. It's in our hands, not Jill's."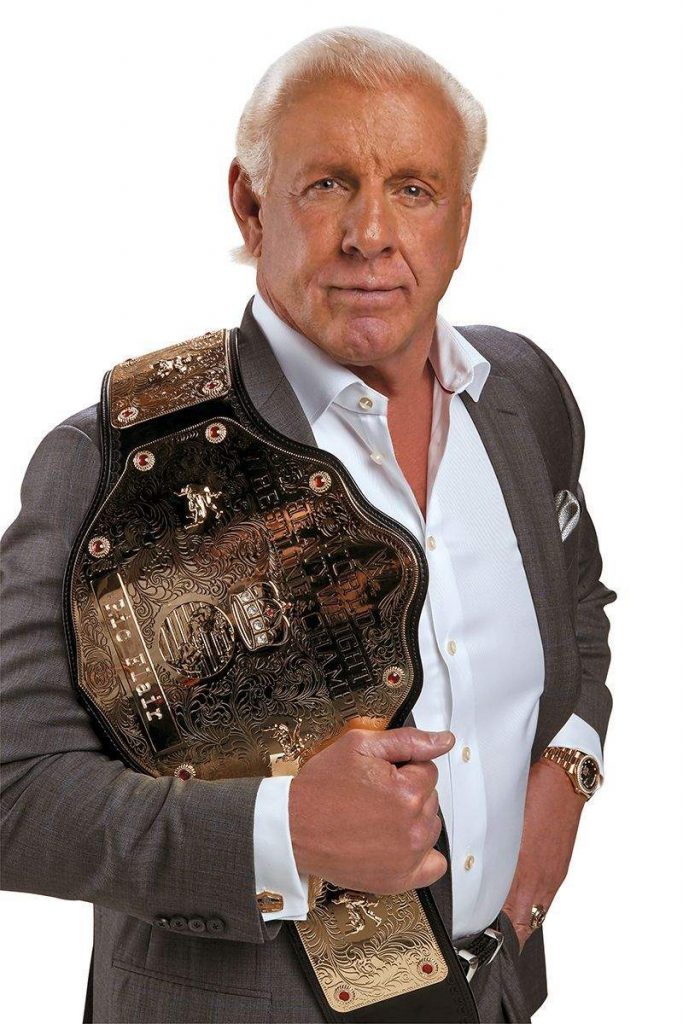 Indeed, the fate of Flair's legacy may lie in the hands of WWE's corporate researchers, none of whom possess enough knowledge of pro wrestling history to do the recount justice.
"The people doing the recount are Connecticut community college interns who don't know Harley Race from Harley Davidson," said a company insider on the condition of anonymity. "They see Dusty Rhodes not as a legendary NWA champion, but some fat redneck f*ck with bad teeth and a scarred up forehead. These are the people Slick Ric is relying on to preserve the legacy he literally broke his back to create. His life's work is in the hands of some college punk who's never heard of him, and who likely has an axe to grind while still crying in his safe space that Trump won."
At this point, Flair's options are limited. Currently there are no pro wrestling entities of higher authority than WWE to override their eventual ruling.
His only option would be to win more world titles, which would be difficult at his age (Flair turns 68 in February). However, certain organizations needing star power may be willing to give Flair another title run. TNA, for example, has expressed interest in signing Flair for a high dollar amount and promised him any title he wants.
"We're desperate," said Dixie Carter, who still owns a minority interest in TNA. "We'll give Ric whatever title he wants: world, X division, knockouts division, tag team, you name it."
While TNA and other smaller groups like Ring of Honor may be willing to give Flair a world title run, the question is if they hold enough credibility to be deemed a world title worthy of being included in the total count. Perhaps only New Japan's IWGP title would count, but is unlikely to be recognized by WWE or mainstream American wrestling fans who don't follow the Japanese scene.
In addition, even though fans of TNA, ROH, PWG, and other promotions do revere Flair as an all-time legend, it's still a stretch that even they would take Flair seriously today at his age.
"I love Ric, he's my all-time favorite," said John Norris, a ringside regular at PWG shows. "But dude, come on, he's almost 70. I'm not buying him as world champion in 2017. At this point he wouldn't even be able to beat his daughter Charlotte for the women's title."
Recount results should be in by January. The Presidential election recount cost taxpayers several million dollars, while this world title recount will cost WWE Network subscribers an estimated $1.2 million in administrative fees and unofficial "donations" to Jill Stein's foundation.