WrestleZone.com Contributor & Co-Host of Eric Bischoff and Bill Apter Podcasts
Fans of WrestleZone.com are already well aware of Nick Hausman, and last year he grabbed the attention of even more wrestling fans all over the world when he was chosen as the co-host of the popular Eric Bischoff ("Bischoff on Wrestling") and Bill Apter ("Is Wrestling Fixed?") podcasts.  And that just scratches the surface when it comes to what Nick has done and continues to do.
I've personally listened to every single episode of both podcasts, and can assure you both belong in your regular rotation.  Bischoff provides a unique perspective as the former head of WCW during its rise to becoming the #1 wrestling promotion in the world, while Apter entertains with vintage clips of interviews he did decades back in addition to new interviews with legends like Magnum TA, Ricky Morton, and more. Hausman, 31, is a welcome addition to both shows, in particluar his must-hear "Playing in the Dirt" segment in which Bischoff confirms the veracity of insider newsletter stories involving him from back in the day.
Bischoff's reputation and contacts enable him to secure some big names for his podcast, like Hulk Hogan and Kevin Nash, among others.  This Wednesday they'll have Johnathan Coachman on, and we've included a recent episode, with Booker T, in the interview below.
Hausman is a very busy man and we appreciate the time he took to answer our questions.  Enjoy!
---
1. Thanks for being with us today, Nick. Please use this first question to plug all your stuff (websites, podcasts, etc):

First and foremost I'm a contributor for WrestleZone.com. I've been with them for almost two years now. I help to aggregate the news every morning from 8-10 am CST M-F and also serve as the Executive Producer for WrestleZone Radio. Because of that work I've been able to branch out in to some other pretty awesome projects. Including the other two podcasts I co-host and produce currently: Bischoff on Wrestling w/ Eric Bischoff and Is Wrestling Fixed? w/ Bill Apter.
You can also find me doing weekly videos talking about hot topics in pro wrestling on Sports Illustrated's 120 Sports app. I've also just been hired as the new emcee/commentator for the World Armwrestling League. The finals are airing this summer on ESPN 2.
("Bischoff on Wrestling" Episode #24 with Booker T)
2.  Let's address the elephant in the room. You're a big-time Chicago liberal. Eric Bischoff is a traditional conservative. How in the Hell do you two manage to get along without biting each other's heads off?

I grew up in a very red part of Texas and moved to Chicago for college and have stayed since. I see both sides of the arguments a lot of the time. Yes, Eric and I have some very different points of view on certain topics. We see eye to eye on some others. I think we just have a lot of respect for each other and enjoy the work and just focus on that.
3.  If Howard Stern was the King of All Media, then you're the King of All Podcasts. You're EVERYWHERE: Bischoff on Wrestling, Is Wrestling Fixed with Bill Apter, RAW Rebellion, WZ Weekly, the Nick Hausman Show… we could go on and on. How on Earth do you have enough time to do all these, and are you sick of doing them yet?

I appreciate you mentioning the old Nick Hausman Show. I don't think I've done one of those in a couple of years! One of the things I like most about podcasting is how in the moment it is. You can get breaking news, sit down with a knowledgeable guest for half an hour and have it out to the public shortly after. It moves very fast and that's kind of how my brain works. It may look like a lot but to me it all balances out appropriately during my work week. I'm fortunate that I enjoy what I do. No complaints.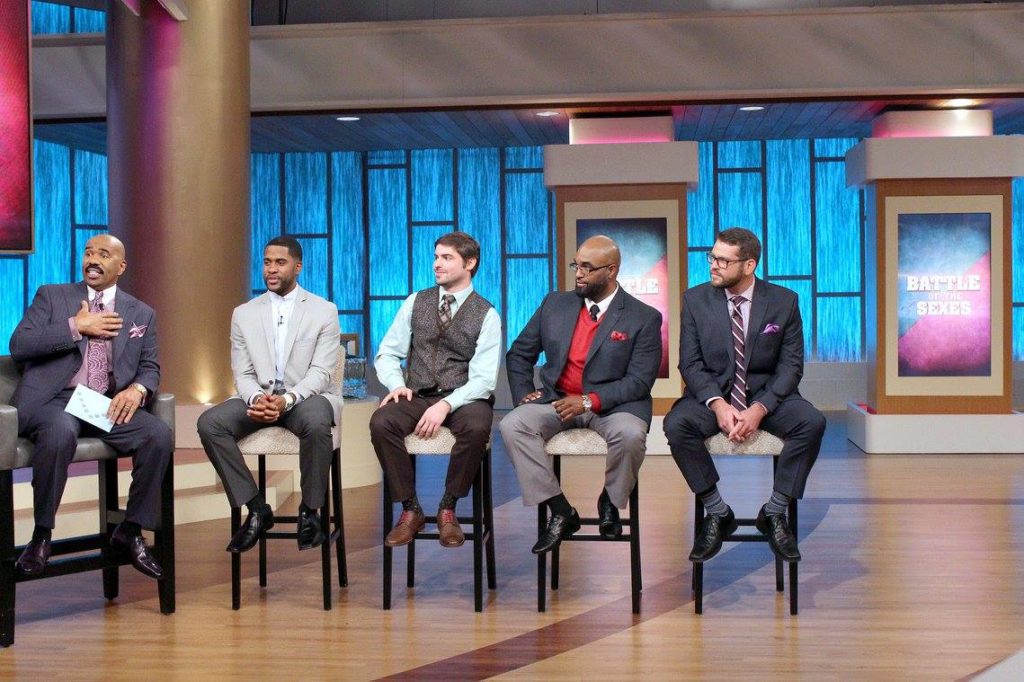 4.  Not many people can say they've appeared on a daytime talk show. Please tell us a bit how you got the gig on the Steve Harvey Show, and what was your role on the panel?

I actually was supposed to be on this blind date episode about a year before I wound up on the Battle of The Sexes episode. I have a friend who works for Judge Mathis and they record in the same building as Steve Harvey here in Chicago. They recommended I apply for this blind date episode so I did. The audition process went really well and pretty quickly I was told I was going to be a focus of an episode.
Then I get to film the blind date and it turns out I knew the girl from college! They had already filmed a bunch of stuff with her so they brought in another guy and I headed home. They felt terrible about it and luckily they found a spot for me later on. It worked out better in my opinion because I wouldn't have gotten to be on screen with Steve if I had done the blind date episode. I'm a Steve Harvey fan so it was a real special thing for me to get to be on stage with him sharing our thoughts together. Even if it was just about relationship stuff. Someday I hope we get to chat longer about his views on comedy.
Steve's people were really happy with how the episode came off and wanted me to come back and do another. I was then booked to do another episode. A couple days before I got a call from 120 Sports that WWE was going to let me interview Roman Reigns. It was like a week before WrestleMania this past year and I couldn't say No. I had to call Steve Harvey's people profusely apologizing that I had to back out. They were very understanding. I'm told the door is still open for more. Who knows? Stay tuned…
5.  Yes or No, has Nick Hausman ever done the following:
Been recognized in public based on your wrestling fame: Yes, one time while voting which was kind of weird
Voted for Rahm Emanuel: No comment
Run into CM Punk while running errands: No but he used to come to the comedy shows I did with Colt Cabana. One time I got to eat pizza and drink Pepsi at his apartment after a PPV with Cabana. He was always very nice to me.
Chanted "CM Punk" at a WWE show: Of course
Done the Spinaroonie at home, in private: Maybe not at home but definitely on wedding dance floors
Wished you were old enough to attend NWA Starrcade '87: Chi-Town Heat: No because I wasn't meant to. I was meant to be born now and experience this generation of wrestling.
Wished you were old enough to attend NWA Chi-Town Rumble '89: Same
Read Eric Bischoff's book, "Controversy Creates Crash": Yes
Accidentally fallen asleep during a podcast after a long day: No
Recorded a podcast, only to realize it wasn't recording at all, and had to do the whole damn thing over again: Oh yeah, not recently but definitely had that happen a few times early on.
6.  Chicago is well known as a hotbed for live pro wrestling, and Steve Austin has said it's his favorite city to wrestle in. Your city is famous for the Road Warriors, Lex Luger, and of course CM Punk. In your opinion, how and why did Chicago come to be such a prosperous city for pro wrestling in America?

Chicago is a big city but it's also a big MIDWEST city. Midwest fans of any sport are always very loyal and passionate fans. I also think there's a little bit of an edge to Chicago fans too. I mean, this city was run by the mob at one point. We don't mess around!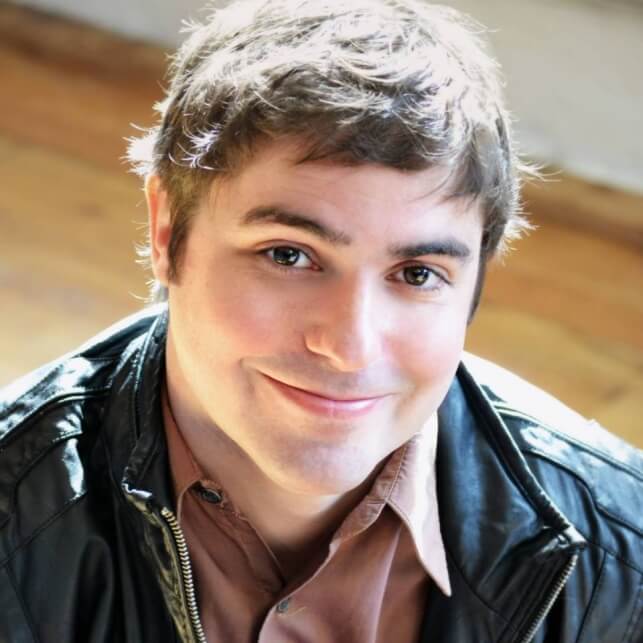 7.  Let's play Number Association.
Number of times you've attended a Raw taping: 5?
Number of times you've attended a Nitro taping: 0
Number of podcasts you've already recorded this week at the time you're answering these questions: 0. I'm filling this out on Monday morning. I'm recording with Eric later and have the RAW Rebellion to do tonight as well for WZ Radio.
Number of political issues you and Eric Bischoff agree on: Tough to say
Number of hours you work per week, including day job, WrestleZone duties, and podcasts: 50+
Number of years you've subscribed to the Wrestling Observer Newsletter: I actually just subscribed for the first time a month ago
Number of podcasts you listen to per week (NOT including your own): I've admittedly fallen out of listening to a lot of other shows because my brain is so filled with punditry as it is. Live Audio Wrestling, MLW and Wrestling Observer Radio have always been go to's for me.
Percentage chance that CM Punk wins his next fight: Depends on a lot of things
Your age when you watched wrestling for the first time: 7-8
Your age when you realized it wasn't real: I remember that I was skeptical from the beginning but I don't know exactly when the lightbulb went off
Number of concerts you attended in 2016: 18-20
Number of WrestleManias you've attended live: This past year was my first time
Number of wrestling podcast "groupies" there are (if any): Groupies? I dunno. I do know that a lot more people come up to me at independent shows saying nice things and asking questions. I appreciate it.
8.  For readers who may not know, please explain what "With the Lights Out" was, and what are your thoughts on it?

It was an independent short film produced and directed by my good friend Taylor Armstrong. I'll keep this brief. The story was I was making out with my girlfriend in her bedroom and she doesn't want me to turn the lights out. When I eventually do, because I'm a dick I guess, this monster jumps out of her closet. It's a nice monster who is like her childhood friend but I don't know that. So I fight this monster and eventually we both get booted from the house by her dad.
The twist here is that Colt Cabana was the monster and this costume they had him in was custom made for him by the folks who made the Where The Wild Things Are costumes. It was the real deal. I know it was shown at some festivals but now it largely lives on YouTube for people to check out if they'd like.
9.  Let's play Favorites. Please name your favorite of the following:
Favorite wrestler from the WWF 80s era: Roddy Piper
Favorite wrestler from the WCW Nitro era: Eric Bischoff, duh
Favorite wrestler from the WWF Attitude era: Mick Foley
Favorite version of the Horsemen: I liked it with Benoit and Mongo but that's because of my age. Mongo lives around here too and runs a nice bar and grille that I like.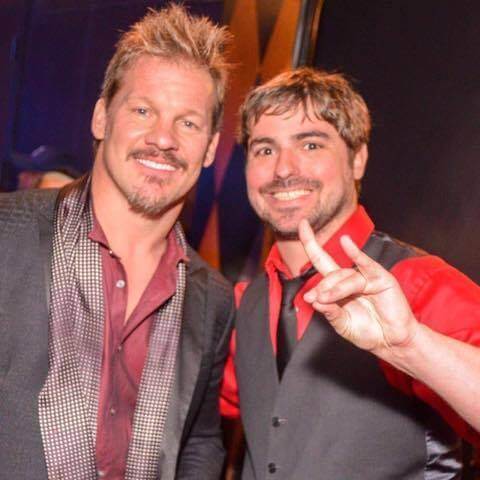 Favorite version of the nWo: Up until that one night on Nitro when half the locker room hit the ring to join the NWO.
Favorite non-WWE promotion right now: Hard not to get in to NJPW on some level. They're growing quick.
Favorite year from the past to be a wrestling fan: 1997 was a year where pretty much everything was running on all cylinders
Favorite type of music: Indie Pop Rock
Favorite band: Andrew WK
Favorite Chicago sports team: Cubs
Favorite all-time women's wrestler or valet, based purely on looks: Trish was an early crush for sure
Favorite politician, past or present: Eric Bischoff HAHA
Favorite political commentator: Jake Tapper probably did some of the best work this past election
Favorite all-time TV show, past or present: King of The Hill
Favorite pro wrestling podcast (NOT including your own): Live Audio Wrestling with a shout out to Something To Wrestle With
Favorite MMA fighter, past or present: Brock has certainly kept my attention the past decade
10.  I recently saw an episode of WCW Nitro from Chicago in 1997, and the crowd was on fire with appearances by local heroes Dennis Rodman and Steve McMichael. As a local resident living there at the time, was the whole wrestling scene in the late 90s as electric and fun as it seemed on television?
I'm actually from Texas originally so I have no idea.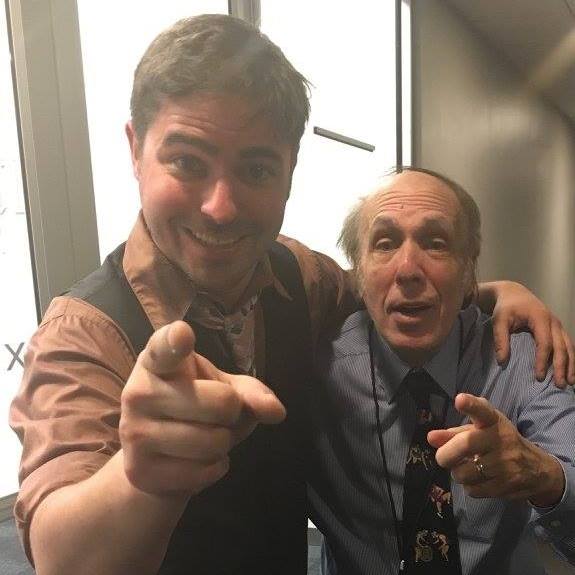 11.  "Should I, or shouldn't I?" That's the question every young male wrestling fan asks himself when deciding whether or not to admit to potential dates that he watches pro wrestling. On one hand, you want girls to like you for you. On the other hand, you don't want to blow a good opportunity with a girl who might think you're some redneck loser nerd who never grew up. Personally, I don't tell her until AFTER she's already into me. But it's harder for you because you're in the public eye. What's your take on this?

I don't shy away from it anymore. More often than not when I tell a girl what I do she'll laugh and then ask me if I watch Total Divas. I don't but at least there is some familiarity. If she's going to judge you for it then know early and run! There are cool women out there that don't care if you like wrestling. Those are the ones that matter. Be confident and know that wrestling doesn't make you weird. You're a peacock! You gotta fly!
12.  Nick, thanks a lot for taking the time to speak with us. Last question: As 2016 comes to a close, the industry is changing as the whole independent wrestling structure shakes out with FloSlam, Fite TV, and however WWE fits into capitalizing on all that (eg the upcoming tournament in the UK). Briefly, how do you think this will all play out over the coming year or two?

You're welcome. Thanks for reaching out. I think there will be a ceiling on how big an independent promotion can get before WWE offers to buy them going forward. Those promotions don't have to sell but I think the deals will be good. Before this thing gets out of control I absolutely see WWE doing more to keep everything in an order that benefits them.
---
Big thanks to Nick Hausman for doing a Pick My Brain with us, and we wish him continued success as his career grows with each passing year.  Be sure to visit all of Nick's links and definitely subscribe to the Bischoff and Apter podcasts if you haven't already!