Date: Early 1980s (exact date unknown)
Location: Pennsylvania (exact city unknown)
Source: Wrestling Observer Live
Former WCW ring announcer Gary Michael Cappetta did some work for the WWWF in Pennsylvania in the beginning of his career. In the early '80s, the WWWF always did their TV tapings in Pennsylvania. Gary saw a young teenager and went to talk with him.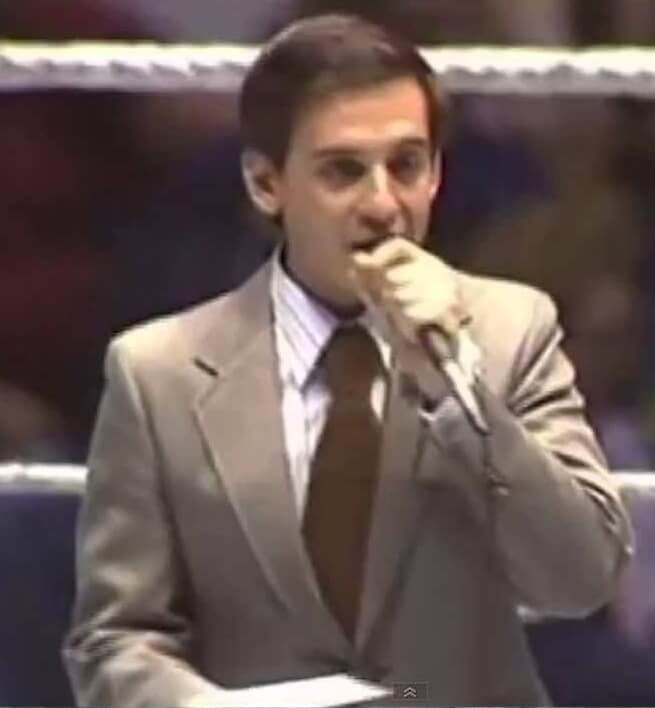 Gary asked the teen what he knew about wrestling, and the teen said that it was important to make the talent feel like they were useless, because then you don't have to pay them as much. Gary was shocked that this kid knew enough to talk about wrestling like that (smart fans weren't exactly common back then).
It turns out this kid was none other than a very young Shane McMahon. Like father, like son. And like sister, too, as evidenced by the way Stephanie McMahon talks down to her talent during Raw segments.