STAMFORD, CT – World Wrestling Entertainment (WWE) announced Tuesday morning that their flagship Monday Night Raw program would be expanding from its current 3-hour format to an all-day 24- hour format.
WWE Raw's expansion to 24 hours comes on the heels of growing complaints from fans who believed 3 hours was far too long. As a response to these complaints, WWE had JBL do an interview on the WWE Network in which he defended the 3-hour format, saying it allowed more time for cruiserweights, and more importantly, garnered more revenue for WWE and USA Network.
"I figured, Hell, if 3 hours makes us X amount of money, then 24 hours would make us 8x amount of money!" said Vince McMahon in a press conference to the media.
"I sat everyone down and said, 'What if we just aired WWE Raw ALL DAY?' They looked at me like I was crazy, but they said I was crazy when I came up with the idea of WWE Raw in the first place, and look at it now!" continued the WWE Chairman.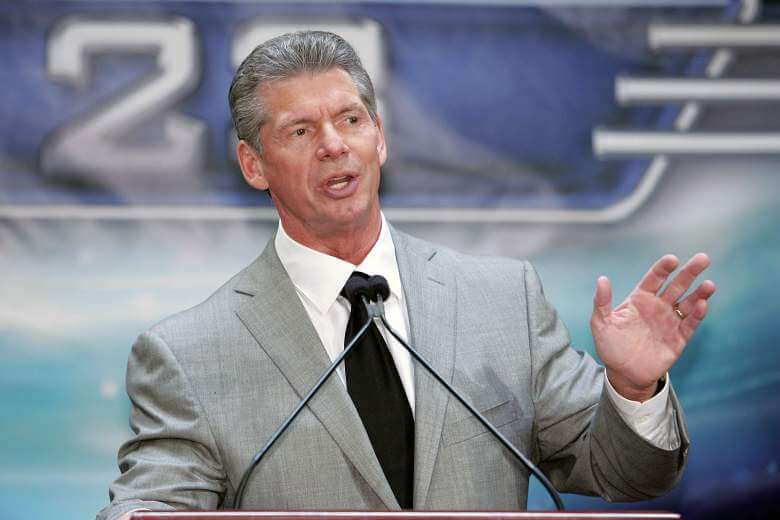 The USA Network confirmed the news following WWE's shocking announcement, and their program guides and schedule have already been updated on their website. As part of the agreement, WWE will receive increased television rights fees from USA.
WWE SmackDown Live will remain at 2 hours at this point, though Vince said that could change too.
"We might even do it for SmackDown too," said Vince. "The (production) crew said they wanted time to sleep after WWE Raw, but Goddamn pal, there's plenty of time to sleep when we're dead!"
Fans, expectedly, universally rejected the news.
"Oh come on man, I give up," said Ned Hollander, a WWE fan since childhood. "Seriously, I just GIVE UP. I already had no life just to keep up with Raw, SmackDown, NXT, 205 Live, Total Divas, Total Bellas, and all the PPV shows and network programming. Now THIS? I'm out. Officially out."
Other fans took to social media to express their outrage.
"Vinny Mac's answer 2 Raw being 2 long is 2 make it even LONGER. What a genius; why not just air it 24/7, all day every day??" tweeted a fan under the handle WWE4Life.
"I've got 2 options: watch Raw and get a divorce, or quit WWE and save my marriage. Sorry Vince, love you but I love my wife and life more," wrote another fan under the handle IHeartWWE.
What to Expect on the 24-Hour WWE Raw
WWE detailed the following details in a press release regarding the new format:
-WWE Raw will maintain its 8pm start time, and run continuously until 8pm the following day (Tuesday). Expect an overrun until 8:15 or so, a holdover from the Monday night wars when WWF and WCW would consistently go past the finish time to one-up the other on ratings.
-Three sets of announcers will work in 8-hour shifts. Team one will be Michael Cole, Byron Saxton, and Corey Graves. Team two will be SmackDown announcers Mauro Ranallo, David Otunga, and JBL. Team three will be Tom Phillips from NXT, newly hired Nigel McGuinness, and for diversity, Booker T. "We absolutely must have one minority on each team, no matter how awful an announcer he might be," Vince said in surprisingly honest fashion, confirming what many had suspected all along.
-Vince will stay up 24 hours and continue to produce each announcing team for WWE Raw. He'll continue to talk into the earpiece of the announcers, although many believe that could change once Vince realizes how exhausted he'll be by the 18th hour or so.
-No additional production staff will be hired. Kevin Dunn is expected to stay up 24 hours as well, although he may break his team into smaller groups and rotate their shifts. "I told that guy (Dunn) to stay up as long as I do, until his eyes are as big as his teeth!" remarked Vince.
-Dozens of cots will be added backstage, allowing wrestlers and other staff members to take power naps in between matches. Each cot will be equipped with video screens showing old episodes of WCW Thunder to induce sleep.
-Fans in attendance will be invited to stay for all 24 hours if they wish, but up to 5,000 fans will be hired by WWE, on-demand, to replace existing fans who either fall asleep or wish to go home. These 5,000 fans will be paid $100 each, an expense that is expected to be covered by the additional revenue the 24-hour format will bring.
-Quarter-hour rating breakdowns for WWE Raw will be replaced by quarter-day ratings.
-Interview segments, already criticized as being too long, are expected to last even longer. In-ring promos and segments that used to last 15 minutes may now go as long as 3 hours.
-Cruiserweight matches are expected to take place during the 2am to 8am quarter-day period, ensuring the deadest crowd possible.
-Vince seemed open to the idea of a half-hour intermission at the halfway point of the show, to allow quick power naps for the staff and viewers at home.
-The Hulu version of Raw, which is currently condensed to 90 minutes, will expand to 12 hours.
-Catering will be expanded to include a virtually unlimited supply of Monster energy drinks, caffeinated beverages, and cocaine. In fact Monster is expected to be a major sponsor of the new format, figuring viewers will need the extra jolt to stay awake.
-Each hour, Danial Bryan will appear before the live crowd and initiate "Yes!" chants to wake everyone up.
-WWE will launch a "Raw 'n Recovery" program in which they'll work with local employers in each town Raw is taped, encouraging them to let fans skip work on Tuesdays and Wednesdays so they can attend all 24 hours of the show and then catch up on sleep the next day. With the added revenue, WWE may subsidize these companies for the loss of productivity.
-The "Raw 'n Recovery" program will extend to public and private schools and colleges. WWE will work with local schools so they give students time off to attend the Raw tapings and then sleep to recover.
-Linda McMahon is expected to use her political influence to withhold federal funding from schools who do not comply with WWE's "Raw 'n Recovery" guidelines.
-To fill all the extra programming time, WWE is expected to run tournaments for every country on the planet. The UK tournament aired as a network special, but future tournaments will air on Raw and feature wrestlers from everywhere from Antarctica to Zimbabwe.
To promote the first show of the new 24-hour format, Ric Flair will come out of retirement to face Hulk Hogan; his first appearance since being fired for racist comments that surfaced in the Gawker trial. Flair vs Hogan will be a "First Sleep" match, similar to a First Blood match where the first person to fall asleep loses the match.
"Ric is the 60-minute man, but can he go 4 or 5 hours with Hulkamania without falling asleep? We'll see," said Hogan on Twitter.
We attempted to reach WWE corporate offices for comment, but were told all operators were busy canceling WWE Network subscriptions.